What You Get With the Course
It's time for you to learn how to create BUZZ. For your blog. For your book. For your art. For your business or ministry. That's why we converted our popular Buzz Seminar live event into a course (we call it "The Master Class").
The BUZZ SEMINAR MASTER CLASS includes the following:
* 562 minutes of in-depth teaching from the original four presenters (9.5 hours total).
* The 120-page Buzz workbook.
* The workbook is downloadable in PDF, Kindle, and Nook versions.
* A premium membership to the closed Facebook group called THE HIVE where those who have attended the live seminar and/or taken the course help each other.
* Access to our ever-growing Resource Page which keeps the course evergreen and up-to-date with the latest findings and resources. The resource page also features new sessions by Jeff Goins, Ray Edwards, Jeremy Myers, Tor Constantino, and Greg Daniel totaling many more hours of valuable content.
* The 100-page BUZZ BONUS BOOK as an additional supplement to go even deeper.
Table of Contents - Workbook + Audio Sessions:
1. How to Use This Workbook to Your Benefit (Frank Viola & Mike Morrell)
Audio = 5 minutes.
2. How to Build Your Hive & Gain Traffic to Your Blog (Frank Viola)
Audio = 1 hour, 2 minutes.
3. Cheat Sheet: 43 Hard-Won Tips for Bloggers (Frank Viola)
Audio = 14 minutes.
4. Finding Your Unique Blog Profit Path - How to Monetize Your Blog in Ways That Actually Work (Michelle Shaeffer)
Audio = 49 minutes.
5. How to Drive Massive Traffic to Your Blog & The Psychology of Sharing Your Content (Michelle Shaeffer)
Audio = 56 minutes.
6. How to Spread Your Honey & Pollen Wherein Your Blog Posts Go Viral (Frank Viola)
Audio = 1 hour, 6 minutes.
7. How to Write a Great Book - The Three Methods I Use That Work for Anyone (Frank Viola)
Audio = 44 minutes.
8. Cross Pollination & Movement-Based Marketing (Mike Morrell)
Audio = 22 minutes.
9. Your Publishing Options & How You Can Get Published Now (Mike Morrell & Dave Hancock)
Audio = 45 minutes.
10. How to Hit a Best-Seller List - The Step-by-Step Process (Frank Viola & Dave Hancock)
Audio = 43 minutes.
11. Guerrilla Marketing - How to Get Your Message to the Masses (Dave Hancock)
Audio = 57 minutes.
12. The Entrepreneurial Author & How You Can Be One (Dave Hancock)
Audio = 52 minutes.
13. Questions and Answers (Panel of All Four Speakers)
Audio = 47 minutes.
14. Putting It All Together (Mike Morrell)
15. The Next Step - An Invitation to THE HIVE Closed Facebook Group (Free for Course Members)
Appendix: An Inside Look at the World of Honeybees (Mike Morrell)
NOTE: This doesn't count the sessions by Jeff Goins, Ray Edwards, Jeremy Myers, Greg Daniel, and Tor Constantino which appear on the Member Resource Page.
Course Benefits
* You have this course forever.
* You always have access to the special online Resource Page. It never expires. So every time it's updated, you still have access.
* You can work through the course at your own pace. There's no time-limits on the course lessons.
* You can put the audios on the device of your choice.
* You have lifetime access to THE HIVE (the closed Facebook group). It never expires.
Stop Watching Your Hard Work Fail
Is the Course Really Worth It?
In addition to the testimonials listed above, listen to this 20-second recommendation by renowned copywriter, blogger, author, and podcaster Ray Edwards:
A Final Consideration
Suppose you enrolled in college or a trade school to learn a new skill. You'd spend thousands of dollars on your education, it would take years to complete, and when you graduated, there would be no guarantee that someone would hire you. Now imagine that you took a premium course at your own pace that would equip you to begin earning money immediately through your writing talent. The course wouldn't cost anywhere near the cost of a college or trade school education. Nor would it take you years to acquire the strategies that you need to earn income. This is what The Buzz Master Class is all about.
*****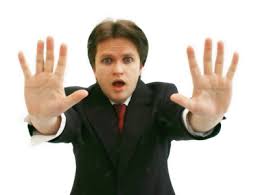 Wait!
Once you make payment, check the email you used to make the payment! You will receive an email with the license in it. Download the license after you make payment or the download link will expire. The license is in PDF format, which some smart phones have no way to open. So you may need a computer or tablet to open the PDF license.

(If you have trouble downloading it for some reason, just email us at TheBuzzSeminar@gmail.com and we'll send it to you via email. So no worries.)
When you get to the payment page, click the Check out with PayPal button, but you can use Credit Card on the payment page. You don't need a PayPal account.
Get Instant Access
This program is sponsored by SEMINARS FOR AUTHORS
Discounted from the original price of $997 - Save $300! For a Limited-Time!
Once you make payment, check the SAME EMAIL you used to pay.
It will contain the course access license to download.
This program is sponsored by SEMINARS FOR AUTHORS