Why Your Message & Mission Isn't Getting the Attention It Deserves
CONQUER OBSCURITY – STOP BEING AN INVISIBLE AUTHOR, BLOGGER, COACH, MUSICIAN, OR ENTREPRENEUR!
WHAT YOU'RE UP AGAINST
There are over 300 million blogs on the Web today, all vying for people's limited attention.
There are over 51 million websites (business, ministry, music, etc.) published online each year.
There are over 3 million books published each year in the USA.
The average book in the USA sells less than 250 copies per year.
The average book in the USA sells less than 3,000 copies over its lifetime.
A book has less than a 1% chance of being stocked in an average bookstore.
For every available bookstore shelf space, there are 100 – 1,000+ titles competing for that shelf space.
And so:
It's increasingly difficult to make
any
blog or book stand out today. And that includes your business or other art – whether it be coaching, music, real estate, massage therapist, you name it.
New book titles are not just competing with three million recently published books – they're also competing with more than seven million in-print books available for sale.
The same with new websites and blogs that have a message and a mission.
The Buzz Master Class is designed to help you beat these odds . . . because the presenters have done it themselves with their blogs, books, and businesses.
The Buzz Master Class is a course you can take in the comfort of your own home. It's NOT an event, but a high-powered resource you work through at your own pace from wherever you are.
ARE YOU TIRED OF . . . ?
* Writing blog posts and having few people actually read them?
* Having hardly anyone read your book (aside from your mother, siblings, and close friends)?
* Having few people hire you for your service or buy your product?
DO YOU. . . ?
* Have a blog and want to learn how to earn income from it . . . like top bloggers do?
* Want to write a book, but just don't know how to get started?
* Have a book idea, but don't know how to get it published?
* Want to launch a blog, but don't know where to start?
* Have a business or business idea, but just don't know how to take it to the next level?
* Want to see your book hit a bestseller list?
Let's face it:
With the thousands of books and blogs that pop up online each month, it's frustrating and exhausting to try and conquer online obscurity and overcome being "invisible" – without a map.
But being frustrated and exhausted – and putting off your dream another week, month, or year – isn't going to get you anywhere.
And It Gets Even Worse . . .
It gets worse because thousands of new blogs pop up on the Web every single day.
It gets worse because thousands of new books get published every single day.
It gets worse because thousands of new businesses and ministries go up online every single day.
It gets worse because the competition for people's attention on the Web only increases each day.
But you can still beat the odds! Consider these questions: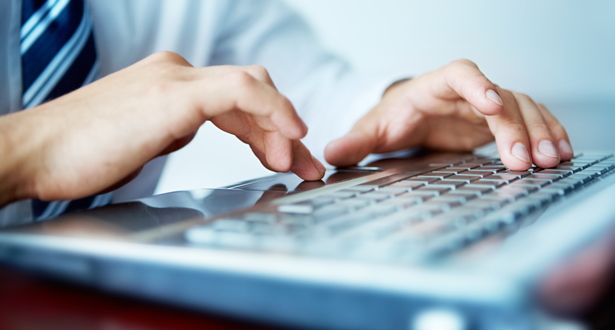 For Bloggers …
Do you want to start a blog that tons of people read, rising above the noise of the million other blogs on the Web?
Do you want your blog to be so successful that you actually earn income from it?
Do you have a blog that has plateaued in its ability to build a consistent audience and you want to learn how to completely transform the situation?
Do you want to save time and frustration by avoiding the key mistakes that bloggers and authors routinely make?
Would you like to network with and be connected to experienced bloggers with large platforms, a publisher, and people who are on the same journey that you are on?
For Authors …
Have you ever thought about writing a book and want to learn the highest-impact, most lucrative options for publishing it?
Are you an existing author and frustrated that you can't get your book in front of the readers you know are out there?
Would you like to discover the secret of seeing your book hit a bestseller list?
Do you have a book inside of you, but you don't know how to "get it out of" you?
Would you like to discover the behind-the-scenes writing process of a bestselling author, the one they use to write books from birth to publication?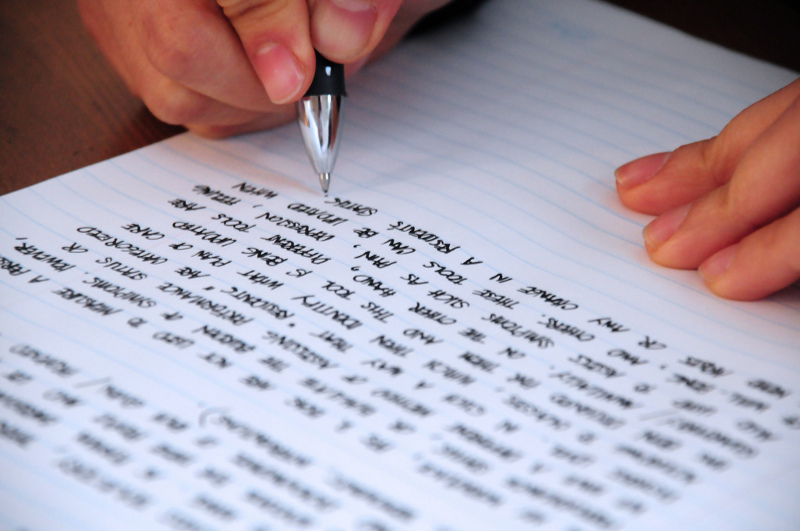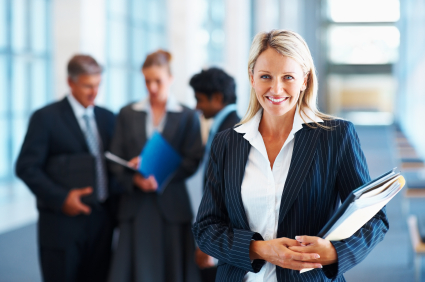 For Business Owners …
Do you have a business (life coaching, Real Estate agency, etc.) and want to vastly expand it by building a strong and loyal audience for your work?
Do you want to increase your income from what it is now?
Do you want your business to stand out from all the noise that's on the Internet today?
If you answered
yes
to
any
of these questions,
The Buzz Seminar Master Class
is for you.
The Buzz Master Class is an intensive training course that gives you the tools and strategies you need to succeed as a blogger and/or an author.
One of the keys to getting your message heard above the static that clutters the online and offline worlds is building buzz for your blog or book.
That's what The Buzz Master Class equips you to do.
Unlike other seminars that promise attendees – implicitly or explicitly – that they will "get rich" off of blogging or writing books, The Buzz shows, in practical detail, how to get your message out to as many people as possible and to earn a decent income in the process.
We call it blue-collar blogging and writing. Publishing for profit. The Buzz removes all the fluff, distilling a proven formula that will help your blog or book spread to thousands of new readers.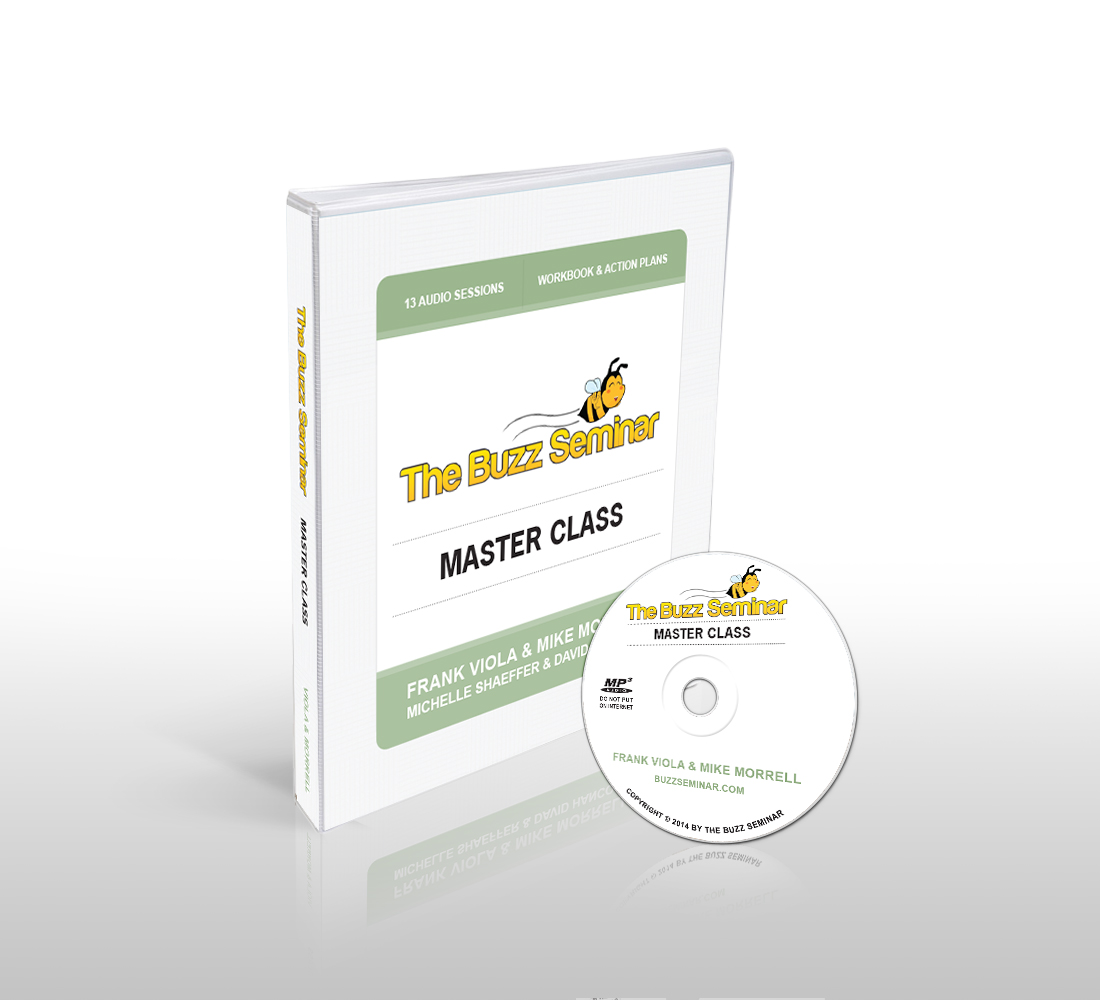 TESTIMONIALS FROM THOSE WHO ATTENDED THE LIVE SEMINAR – WHICH HAS BEEN CONVERTED INTO A COURSE!
To our knowledge, the Buzz Seminar Master Class is the most valuable resource for building a blog that gains traffic and earns income as well as writing a book that actually sells.
Here are testimonials from some of the people just like you who attended The Buzz live event. Here's what they have to say:
My blog traffic has increased 1,000% since I started implementing the strategies in the Buzz Seminar. The Seminar was like drinking from the proverbial fire hydrant. I went with a great many questions about how to practically (step by step) begin the process of moving from a blogging hobbyist to somebody who knows what the next steps are and the areas to concentrate on. I came away with a feeling that I finally know not just what to do in answer to those questions, but also what the next questions should be. It was worth the time and investment to be a part. I'm glad for the opportunity to be there.
Bart Breen, BartsBarometer.com
I went to the Buzz Seminar looking for information. What I got was empowerment. This course is usable-right-out-of-the-box and jam-packed with no-nonsense, step-by-step, valuable information from a talented panel of professionals who have proven these processes with real results. The Buzz Seminar is hands-down one of the best investments I've made in my own future.
Richard Jacobson, churchanarchist.com
The information was practical and easy to immediately implement. This wasn't a typical seminar as much as an education on how to profitably blog, publish a book and all with purpose and integrity. It surpassed my expectations!
Manny Hernandez, manny-hernandez.com
The material was stellar and the presentations were informative in ways that even I could understand. Plus they were so entertaining! Thank you all for a wonderful two days of exploring the possibilities of venturing into the unknown realm of blogging and publishing for profit. I look forward to continuing the journey with you with the "Hive" FaceBook group.
Renee Robb-Cohen, mypeaceoftheearth.com
As an entrepreneur, blogger, and licensed REALTOR, I have taken professional and entrepreneurial classes and seminars. I have also attended many hours of continuing education for my profession. The Buzz Seminar far exceeded my expectations for content and practical application. I was able to start applying the principles I learned right away. The presenters are successful and unique in their industry and highly esteemed among their peers. The Buzz Seminar was by far the best investment into my business that I have ever made. I encourage you to assess your current business plan, dream bigger, and take the Buzz Seminar course as soon as you can.
Alissa Dietz, Realtor, AlissaDietz.com
The Buzz Seminar provided a treasure trove of resources, insights, and practical direction. The presenters' desire to help others succeed was palpable. They gave more than one might think they should. The whole seminar and participant interaction made me come away with a feeling and knowing "I can do this!" – with things I was formerly totally ignorant about or things I thought impossible to do. What a valuable investment!
Nancy Teague, growinginfullness.com
The Buzz was an amazing event with amazing presenters. Each presenter shared loads of their best insight into the writing, blogging, and publishing world. I received so much practical information that I am now taking a week to go back over the material and form an action plan to implement what was shared. To be honest, I really wasn't that hopeful that I could replace my income through writing, but after the Buzz Seminar, I am very hopeful that my dream of writing and working from home may come to pass. The presenters were authentic, their advice battle-tested, and their encouragement motivating! I highly recommend this class if you are considering starting a writing career.
Mark Lake
There was SO much information given. It definitely over-delivered, which is the goal. I am humbled to be a part of such a talented and gifted group of people, and to be mentored by such grizzled (excepting Michelle) veterans of the information age. My main takeaways are: It is possible for me to have a career blogging and writing and provide for my family doing it. There is a definite roadmap for success and the tools to implement the roadmap. Having key performance indicators (KPIs) of performance and progress ("Hive" creation) makes the journey encouraging, versus just looking at the number of blog views which is discouraging.
Steve Berman, sgberman.com
My overall impression of the Buzz Seminar: MAGNIFICENT!!! It was two days of highly impactful and comprehensive information for a lifetime of usefulness. Well beyond worth the price for the goldmine of information that I received.
Cecilia Blades, livewithinlistenwithin.com
The seminar has given me so much material to look at, so I am taking my time to absorb it into my vision. My goal in blogging is to write and possibly sell my paintings through my blog in which I write about as well. Thank you to all of you who I now travel this journey with.
Marilyn Short Davis
Coming from someone who has the desire to write but hasn't started yet, the conference was a perfect launching pad. It was great to hear from 4 presenters who have similar success, but who all teach from a different vantage point. Each speaker taught in a way that was easy to comprehend, and I walked away confident that I can have success through writing. The messages were free from fillers and contained practical advice that can be applied immediately.
Kalil Harrigan
I absolutely loved The Buzz Seminar. The presenters didn't give vague advice — they gave us step-by-step advice to maximize my blogging efforts and how to actually build a platform. I went in hoping for a hands-on seminar that would walk me through how to create content, drive traffic to my blog, and how to work towards writing a book. And that's exactly what I got. If you want to earn money through blogging, to take your blogging to the next level, good advice on how to use social media to promote your work and more, I can't recommend The Buzz Seminar enough.
Deanna Ogle, deannaogle.com
The Buzz Master Course is also recommended by renowned copywriter, blogger, and author, Ray Edwards:
"This course offers what so many do not: specifics based on experience. Comprehensive, understandable, and implementable, this course gives you the tactics that will grow your audience, increase your blog's traffic, and sell your books. I wish I'd had this course when I started my own blog."
Social Media expert Phil Cooke also recommends the Buzz:
"Stop wondering how to find an audience and get a copy of The Buzz Seminar Master Class. It's a complete course on how to build your platform, get your message heard, and make an impact. I do this for a living and I still learned ideas and strategies I'd never considered. The future isn't advertising, it's "buzz" and this is the course to learn how to make that happen."
Phil Cooke, filmmaker, media consultant, and author of Unique: Telling Your Story in the Age of Brands and Social Media
A testimonial from one of the presenters, bestselling author Frank Viola:
"I wish I had the information that's in the Buzz Seminar when I started writing books and blogging. It would have saved me years of frustration, discouragement, and headaches. Since I've implemented the strategies in the course, I have become a professional blogger and six of my ten books have hit bestseller lists. I'm not blowing bubbles when I say this, but the strategies work. If it was available when I started writing, I would have easily paid $2,000 for it."
LESSONS BORN FROM EXPERIENCE
The four presenters are not arm-chair philosophers. The lessons they teach in the course have come out of hard-won experience.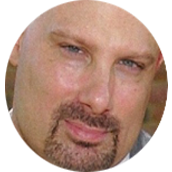 Frank Viola has written 10 books published by Thomas Nelson, Tyndale, David C. Cook, and Destiny Image.
Viola's books have been published in many different languages including Spanish, German, Portuguese, Korean, Chinese, Romanian, Russian, and Dutch.
6 of Viola's books have hit bestseller lists.
In 2012, Viola became intentional about building his blog audience. As a result, in 2013, he became a professional blogger, earning his living from blogging.
Viola's blog ranks in the top 10 of all Christian blogs on the Web.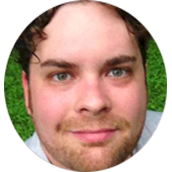 Mike Morrell helped The Shack become a mega-bestseller (the book sold over 18 million copies). Mike's name appears on the back of the book.
Morrell also helped A New Kind of Christianity and Crazy Love become NY Times Bestsellers.
Morrell has helped many other authors promote their books via his Speakeasy network.
Morrell used his movement-building social media strategies to help grow events, including a festival he grew from just an idea to 1700 attendees its first year out.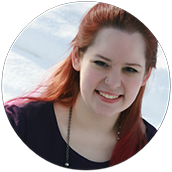 Michelle Shaeffer

learned how to blog all on her own. And in a short period of time, she has become one of the leading female bloggers in the world.

Michelle makes a six-figure income every year from her blog. She has no college education or formal business training.

Michelle has written over 900 blog posts and created "The Ultimate Blog Challenge" used by scores of bloggers.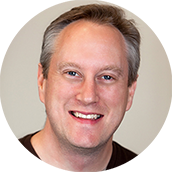 David Hancock is the Founder of Morgan James Publishing and chairman of Guerrilla Marketing International.

Hancock has co-authored twelve books including Guerrilla Marketing for Writers, The Entrepreneurial Author, and Performance Driven Thinking.

His publishing house (Morgan James) has published 21 books which have hit the NY Times Best-Seller list.

NASDAQ cites David as one of the world's most prestigious business leaders and is reported to be the future of publishing.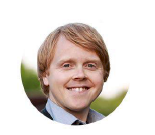 Professional blogger Jeff Goins teaches you how to improve your writing skills.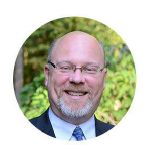 Renowned copywriter Ray Edwards teaches you how to write persuasively and compellingly and why this skill is essential.
These new sessions are on the Resource page that comes with the course. The Resource page is continuously updated with new tools and materials.
WHO SHOULD TAKE THE COURSE?
Existing Bloggers
Those Just Starting a Blog
Traditionally-Published Authors
Self-Published Authors
New and Aspiring Authors
Musicians
Social Media Managers
Authors and Speakers
Publicists
Online Marketers
Publishers
Marketing Directors and Teams
Podcasters
Ministers and Teachers
Life Coaches
Real Estate Agents
Teachers of Any Kind of Material
Film Producers
Business owners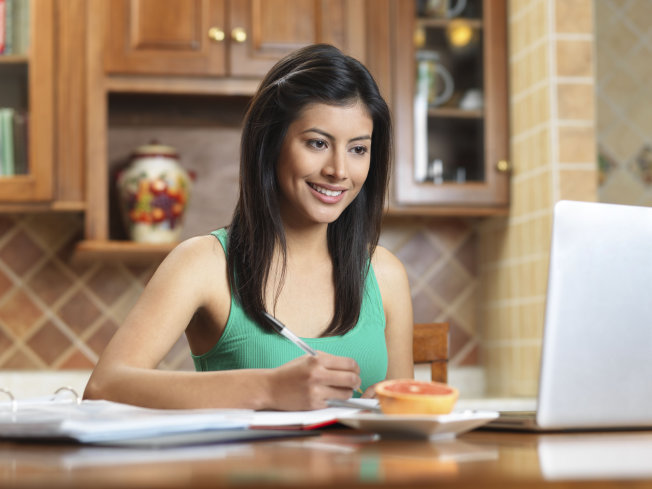 | | | | |
| --- | --- | --- | --- |
| | | | |
| Message | Audience | Monetize | Bestseller |
| Learn how to spread your message | Discover how to build an audience | Find out how to monetize your blog | Watch your book hit a best-seller list |

WHAT YOU GET WITH THE COURSE
It's time for you to learn how to create BUZZ. For your blog. For your book. For your business. For your message and mission.
That's why we converted our popular Buzz Seminar into a course (we call it "The Master Class") that you can order from anywhere in the world and take from the comfort of your own home.
The BUZZ SEMINAR MASTER CLASS includes the following:
* You get 562 minutes of in-depth teaching from the four speakers (9.5 hours total).
* You get the teachings on an MP3 CD (which plays in most newer automobiles) with the Home Edition, or downloadable files with the Online Version. You can upload the MP3 audios to your smart device or computer.
* You get the 120-page Buzz workbook printed in a 3-ring binder in the Home Edition.
* The workbook is downloadable in PDF, Kindle, and Nook versions (in the Online Version and Home Edition MP3 CD).
* You get a premium membership to the closed Facebook group called THE HIVE where those who have attended the live seminar and/or taken the course help each other.
* You get access to our ever-growing Resource Page which keeps the course evergreen and up-to-date with the latest findings and resources.
* You also get the 100-page BUZZ BONUS BOOK as an additional supplement to go even deeper.
Table of Contents – Workbook + Audio Sessions:
1. How to Use This Workbook to Your Benefit (Frank Viola & Mike Morrell)
Audio = 5 minutes.
2. How to Build Your Hive & Gain Traffic to Your Blog (Frank Viola)
Audio = 1 hour, 2 minutes.
3. Cheat Sheet: 43 Hard-Won Tips for Bloggers (Frank Viola)
Audio = 14 minutes.
4. Finding Your Unique Blog Profit Path – How to Monetize Your Blog in Ways That Actually Work (Michelle Shaeffer)
Audio = 49 minutes.
5. How to Drive Massive Traffic to Your Blog & The Psychology of Sharing Your Content (Michelle Shaeffer)
Audio = 56 minutes.
6. How to Spread Your Honey & Pollen Wherein Your Blog Posts Go Viral (Frank Viola)
Audio = 1 hour, 6 minutes.
7. How to Write a Great Book – The Three Methods I Use That Work for Anyone (Frank Viola)
Audio = 44 minutes.
8. Cross Pollination & Movement-Based Marketing (Mike Morrell)
Audio = 22 minutes.
9. Your Publishing Options & How You Can Get Published Now (Mike Morrell & Dave Hancock)
Audio = 45 minutes.
10. How to Hit a Best-Seller List – The Step-by-Step Process (Frank Viola & Dave Hancock)
Audio = 43 minutes.
11. Guerrilla Marketing – How to Get Your Message to the Masses (Dave Hancock)
Audio = 57 minutes.
12. The Entrepreneurial Author & How You Can Be One (Dave Hancock)
Audio = 52 minutes.
13. Questions and Answers (Panel of All Four Speakers)
Audio = 47 minutes.
14. Putting It All Together (Mike Morrell)
15. The Next Step – An Invitation to THE HIVE Closed FaceBook Group (Free for Course Members)
Appendix: An Inside Look at the World of Honeybees (Mike Morrell)
COURSE BENEFITS
* You have this course forever.
* You always have access to the special online Resource Page. It never expires. So every time it's updated, you still have access.
* You can work through the course at your own pace! There's no time-limits on the course lessons.
* You can put the audios on the device of your choice.
* You have lifetime access to THE HIVE (the closed Facebook group). It never expires.
STOP WATCHING THE HARD WORK YOU PUT INTO YOUR BOOK OR BLOG FAIL!
IS THE COURSE REALLY WORTH IT?
Scroll up and read the testimonials again. Those aren't fabricated. They are real recommendations from real people.
Listen to this 20-second video recommendation by renowned copywriter, blogger, author, and podcaster Ray Edwards:
A FINAL CONSIDERATION
Suppose you enrolled in college or a trade school to learn a new skill.
You'd spend thousands of dollars on your education, it would take years to complete, and when you graduated, there would be no guarantee that someone would hire you.
Now imagine that you took a premium course at your own pace that would equip you to begin earning money immediately through your writing talent.
The course wouldn't cost anywhere near the cost of a college or trade school education.
Nor would it take you years to acquire the strategies that you need to earn income.
This is what The Buzz Master Class is all about.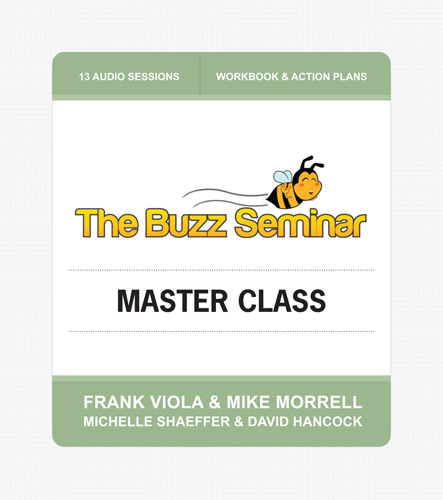 NEW FEATURE!
We now have the course in two different editions.
The Online Version (which you can take from any computer from anywhere in the world)
and
The Home Edition (which is the physical course with binder and MP3 CD)!
Both versions include the exact same content.
Here's a 2-minute walkthrough video of The Online Version.
There is Absolutely No Risk!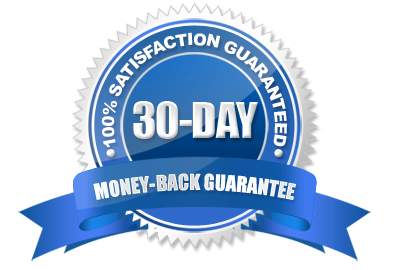 The course comes with a 30-day Money-Back Guarantee. If you buy the course today, go through it and don't agree that it's worth the price, just send us an email to thebuzzseminar@gmail.com. We will promptly refund the full price of the course (excluding shipping if you bought the Home Edition).
The course is presently closed.
Sign up to get on the waiting list and be notified when it reopens.